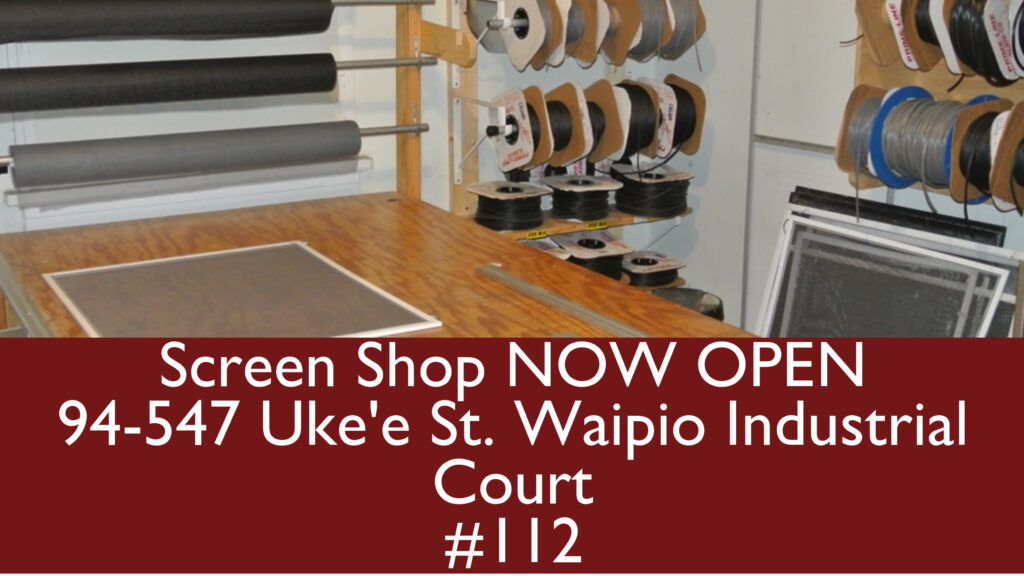 Get a FREE estimate today
#1 RATED Mobile Screen Service on Oahu
Welcome to Holoholo Screens. We are the Oahu, Hawaii Screening and Screen Repair Experts. Our company is a small business that provides high quality screen repair and restoration services on the Island of Oahu, Hawaii. We formed the company when we realized that there was a lack of local companies that provided a full-range of services for screen repair. Many companies do not offer onsite repair, their pricing is astronomical and they cannot guarantee quick turnaround. We can perform onsite repair and get you new screens quickly.
Screen Porch Enclosures
New Sliding Screen Doors
New Screens and Re-screens
New Swinging Screen Doors
Solar Screens
Pet Proof Screens
Pet Grills/Doors
New Window Installations
Jalousie Window Strip Hardware
Sliding Glass Door Roller Repair
Sliding Glass Door Handle Replacement
Security Screen Doors
Heavy Duty Swinging Screen Doors
Our Services:
Screen Frame Fabrication and Installation

Screen Porch Enclosures

Screen Door Fabrication and Installation

Window Installation and Repairs

Window Screen and  Door Repair

Glass Door Roller Repair
HoloHolo Screens did a wonderful job of fabricating new screens in place of the older wooden ones. I love living bug free and having my house look fantastic! I would happily recommend them to anyone.
Tracy did an extemely professional job of helping build and restore the screens on the historic Haleiwa Mutual Telephone Company building, now home of the north shore chamber of commerce. I would recommend Tracy to anyone needing to build or repair their screens.